WE ARE A STARTUP FOCUSED ON DEVELOPING SOLUTIONS FOR BUSINESS, ANCHORED IN THE TECHNOLOGY BLOCKCHAIN
We develop innovative solutions for various demands, industries and businesses. Among our portfolio, we highlight those focused on the real estate, notary and contract management markets. Our motto is 'think and execute projects outside the box', through the use of disruptive and high-value-adding technologies in the operations of our customers and partners.
REAL ESTATE MARKET
We automate every document flow involved: From land purchase to condominium management, including the processes involved in sales stands, bookkeeping and land registration
MANAGEMENT OF CONTRACTS
100% electronic, digitally signed and efficiently managed contracts.
DIGITAL NOTARIES
Partnership with several Brazilian notaries that provides notary and registry services through digital and highly secure environments.
INNOVATIVE SOLUTIONS ANCHORED IN DISRUPTIVE TECHNOLOGIES
We mainly adopt Blockchain and Data Science technologies as fundamental pillars of our projects. We pursue the best practices of the markets for the execution of our actions and development of solutions that serve our partners in a safe, agile and efficient way.
Record bases and distributed bases and shared data which has the function of creating a global index for all transactions occurring on a given market.
Collection, processing and analysis of data to support decision making and forecasting, and to generate important insights for the markets.
We are a business partner of IBM and through this partnership, we receive technical mentoring and deal with infrastructure and advanced technologies in our projects. We are part of their select 'Open Ventures' program, which aims to contribute to scale-ups that have high potential for exponential growth in a short period of time.
We have several solutions and develop customized projects for businesses and industries in general. We adopt our own methodology that blends the main positive points of agile and conventional approaches to project management. Our team is senior and has extensive experience in technology projects.
It's a secure virtual network that connects the main players of the real estate market, allowing the realization of transactions entirely digital and registered in an authorized blockchain. Everything occurs in an absolutely comfortable model for the user.
Click here to download the PDF with more information
It's our olution that allows the execution of notary services in a virtual environment, where all transactions are validated and registered in a network formed by several notary offices, with different assignments. It is perfectly possible to integrate it with the legacy systems of companies and institutions, and therefore contribute to the reduction of bureaucracy, business acceleration and the improvement of the competitive environment.
It's a digital condominium manager! DIGI was born to be an alternative to the traditional administrators of the market. Through it, the landlord can perform all activities and routines necessary to manage the condominium in a safe virtual environment, without the need to have any physical interaction with any actor. In addition, the condominium members will also be able to interact with the condominium through a mobile application and therefore, solve their issues in a comfortable way.
It is a solution focused on the automation and management of notaries, from the execution of the notaries services to the administrative and financial routines that involve them.
The solution was developed using sophisticated technologies and renowned security standards were prioritized, given the high sensitivity of data and information held by notaries.
It is sold in a flexible manner, where the client acquires rights to use licenses for the period he wishes to hire.
Legal Web is a solution for law firms and legal departments of companies. The software is solid and allows the administrative, financial and operational management of the various legal areas. In it, it is possible to register, follow up and monitor proceedings in all Brazilian courts, and those responsible for each proceeding can be notified instantly, whenever there is a new proceeding.
There is also the possibility of customizing it's functionalities to meet specific demands of each office or legal department, such as the inclusion of administrative routines and workflow, which in some way are related to the processing of processes.
SOME OF OUR BUSINESS PARTNERS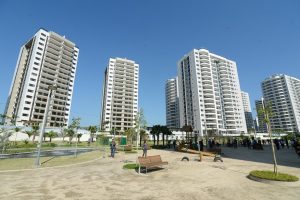 Maior incorporadora do país, a MRV realizou a primeira operação do mercado imobiliário de compra de terreno, com escritura da área e registro da incorporação imobiliária do empreendimento, por meio de blockchain. A operação pelo sistema de registro de operações
Leia mais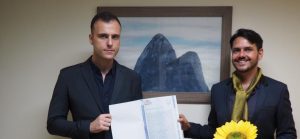 Registro, no Rio de Janeiro, oficializou a união homoafetiva entre um defensor público e um oficial da Força Aérea Brasileira. Projeto é pioneiro no Brasil. Em julho, o primeiro registro de recém-nascido no Brasil por meio da tecnologia Blockchain também
Leia mais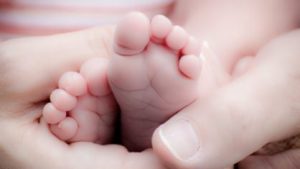 Por Letícia Belmiro Cada época e país têm seus hábitos, ou tradições, para os recém-nascidos. Em Portugal, por exemplo, é comum que algum parente próximo presenteie o bebê com uma garrafa de vinho do Porto acompanhada de uma carta. Ambas só
Leia mais